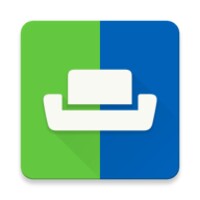 17
662.4 k
Live results for dozens of sports from all over the world
Download
28.35 MB
free
SofaScore is an app aimed at all sports lovers who don't want to miss even a single result of any fixture or cup in their day to day. It offers an ample catalogue of dozens of sports of all types...
More information
Package Name
com.sofascore.results
License
Free
Op. System
Android
Category
Language
Author
Size
28.35 MB
Downloads
662,447
Date
Jan 12th, 2022
SHA256
29d365822232d62e5708eb52586254af5d06bfac2a8a0a9caf661a9ad35aa76d
Content Rating
+3
Why is this app published on Uptodown?